Welcome to our website!
We are young researchers and have been working on this project for the past two years now.
Recently scientists have been turning to more natural substances in the search for new cancer treatments. One of these is resveratrol, which also caught our attention. It is already in use as a dietary supplement and is known to reduce the possibility of occurrence of diabetes and coronary diseases. It has great potential in medical fields, as most of its effects have not yet been fully researched. Its potential use as a target drug could lower any damage to healthy cells. Our current results are promising and we will continue with our research.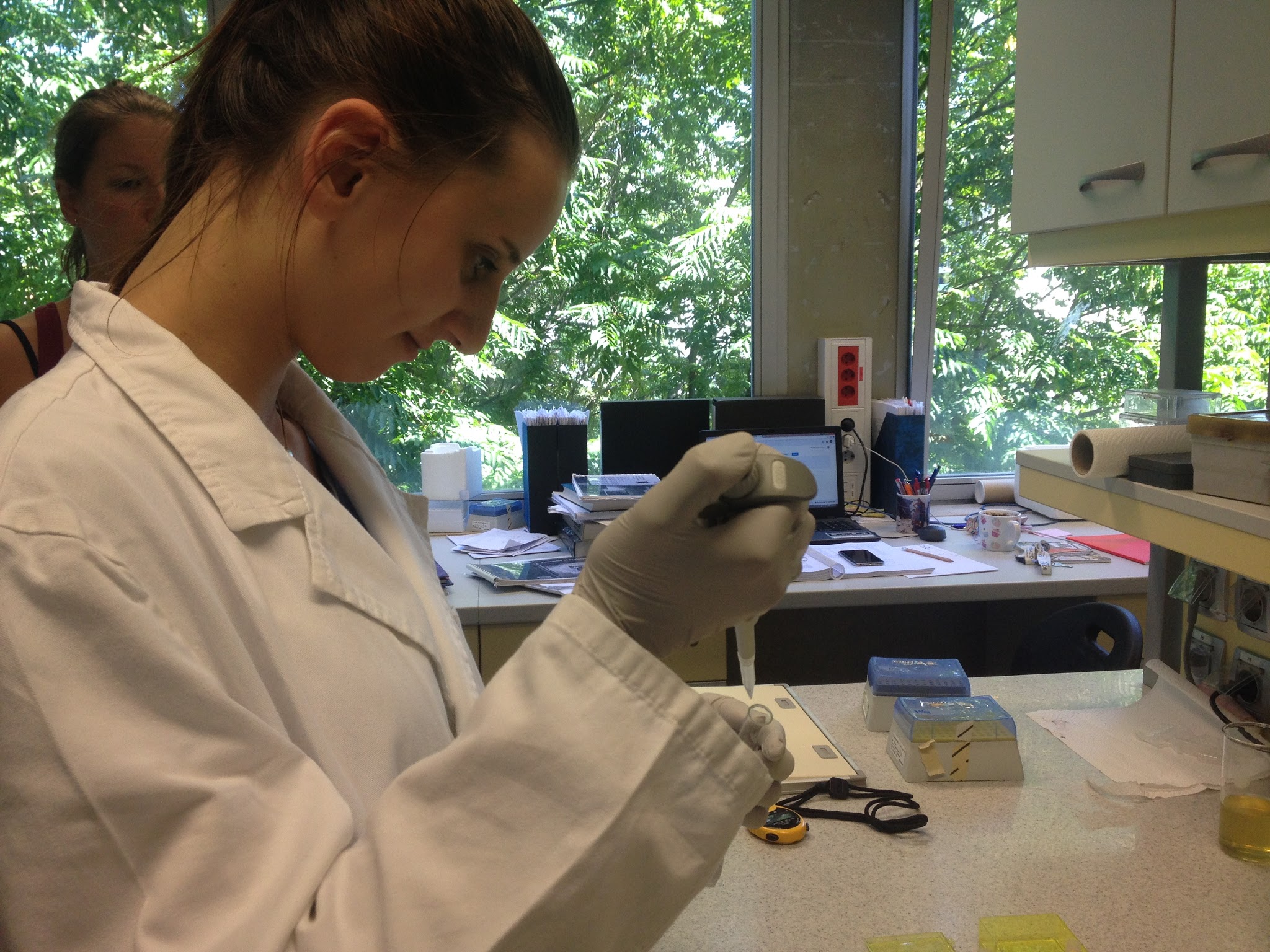 Summary of our research
Natural sciences are an area which we have been interested in since primary school. The desire to research in the fields of chemistry and biochemistry led us to the preparation of a research paper. Cancerous diseases and the search for an effective cure for them represent a challenge for us as well. We gladly joined the work of the research Institute Jožef Stefan in Ljubljana. We will continue to improve the knowledge and practical experience we gained there and so hopefully contribute to a better understanding of this disease and the possibilities of treating it.

Cancer is a disease where cells begin to divide uncontrollably and gain the ability to colonize other tissues. The treatment of cancer is still a medical challenge, despite all the latest research, which has contributed towards a large advancement in this area. In the search for new medicinal substances, researchers have turned back to nature. They are now focusing on plant metabolites, such as turmeric, some polysaccharides, selenium and resveratrol.
Resveratrol (3,5,4'-trihydroxy-trans-stilbene, picture 5) is an antioxidant, which is found in some plants, the best resources being Fallopia japonica (Japanese knotweed) and Vitis vinifera (red grapes). The main role of resveratrol in plants is the protection against pathogenic microorganisms, since it is strong antibacterial and antifungal means. It is known that resveratrol lowers the possibility of the occurrence of diabetes and coronary diseases. It has also been discovered to affect the cell cycle.
The objective of our research was to assess the effect of resveratrol on the survival of cancerous and non-cancerous cells in different cell lines. We chose three standard cell lines for models: HeLa, U87 and HaCaT. The same amounts of resveratrol were later added to the medium of all three cell lines. Throughout the experiment we followed the differences in cell death in relation to the duration of treatment, observed morphological changes, which occurred as a result of resveratrol exposure and changes in caspase activity. Caspase are enzymes which regulate the speed of cell death.